Baltimore International Seafarers Center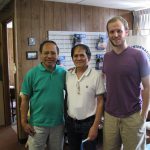 Are you comfortable and excited about meeting and assisting people from around the world? BISC provides hospitality to ship crews from all over. Some crews can only be visited on shipboard, some may visit the Center at the Port.  All are welcomed.  The ESC-MD corps member both visits crews on the ships and welcomes them to the Port.  Driving those who can come to the Port can be an adventure- language, culture, needs are all different.  The Corps member also works directly with BISC volunteers, and with special projects designed to offer a welcome hand to ship crew members.  Ability and willingness to drive a 12 passenger van is crucial.
Cathedral of the Incarnation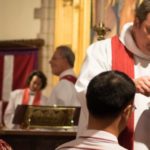 Help a congregation ReThink Church! Our Cathedral is a progressive,growing congregation in Baltimore City. It is home to families of all sorts, welcoming all, reaching out widely to all. They are an active member of Baltimore United in Leadership Development  http://www.buildiaf.org/ The ESC-MD corps member assists and supports Evangelism efforts of the Cathedral by assisting the Canon for Evangelism and the Dean. Responsibilities  include social media creation and engagement, graphic research, weekly email production, writing, videotaping and editing, and interviewing. The corps member is involved at all levels in the congregation and in outreach to Baltimore city neighborhoods.
Epiphany Episcopal Church
Opportunity for Rethinking Church with this exciting Episcopal congregation! Epiphany is a community rooted in God's love, where people from all walks of life come together for support, to share gifts, grow spiritually, and change the world… comprised of worshiping communities, homeless prevention and family stability programs, a Free Food Store, and a before- and after-school enrichment program for our partner public elementary school.  This position itself is working primarily with youth and children of the neighborhood and the congregation. Opportunity to use/ learn more about community organizing. Being Episcopal not essential but they need someone who knows or who can learn quickly "episcopal language" and systems.
Great Kids Farm
http://www.baltimorecityschools.org/greatkidsfarm
http://www.friendsofgreatkidsfarm.org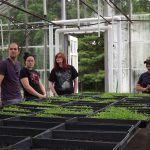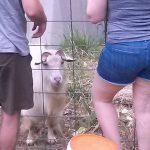 Passionate about the environment? Want some hands on learning yourself? Want to try out a different way of doing school? Great Kids Farm engages Baltimore City Schools students at all grade levels to support classroom learning, participate in every aspect of food preparation, and prepare students for success in 21st century colleges and careers.  This year our ESC-MD corps member will focus primarily on the farming aspect of the program. Learn more here: http://www.farmalliancebaltimore.org/farms/great-kids-farms/
---
Project PLASE
Homeless census team winter 2015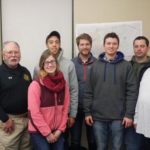 Do you have a heart for direct service? Maybe you have some specific "social work" skills, maybe you have great people skills? Whatever skills and passions you have, Project PLASE can use your energy and willingness to serve. Project PLASE serves approximately 450 individuals in Transitional and Permanent Housing programs each year and thousands over the past 36 years. We bring hope, restore dignity and end the cycle of homelessness for clients and their families. On any given night in Baltimore City, an estimated 4,000 people experience homelessness.Our response: We provide essential housing and support services to homeless citizens.  Our ESC-MD corps members work directly with clients in local shelters.  The photo here was taken of 2014-15 winter homeless census team in the Gilead neighborhood, with the Project PLASE corps member as well as Gilead household and board member volunteers.
Public Justice Center
The Public Justice Center pursues systemic change to build a just society. We use legal advocacy tools to pursue social justice, economic and race equity, and fundamental human rights for people who are struggling to provide for their basic needs. The ESC MD corps member will focus primarily on the Education Stability Project for students facing suspension, expulsion, and other types of school pushout, as well as assisting in support of other projects as needed.